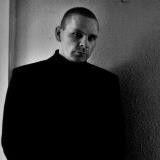 Welcome to my portfolio of work 
Art has always been in my life, it is as natural to me as walking though I do not take it for granted every work I create comes for my creative mind and heart. My work holds many different forms as I feel to stay with just one art form can not work for my personality.
So please take a look through my portfolio of work and I hope you find something interesting within my creative exhibition. 
I guess the best way to describe it is, I like many different forms of creative expressions. 
All the very best
Patrick Burke
patrickoburke@outlook.com